A good shifting partner can help you avoid these costly shifting mistakes.
Shifting your home, office or car isn't something you do every day. Stands to reason, therefore, that you should be extra careful while doing so. Done well, relocation is an occasion for happiness.  So here are some faux pas and shifting mistakes you need to be mindful of, and avoid while carrying out a shift of address.
Don't convince yourself that you – or your office team – can handle it. Relocation is 'serious business', precisely because a million things can go wrong. You wouldn't try a surgery at home, would you? You would approach the best hospital out there. It's the same logic here too – and probably the biggest shifting mistake we are guilty of. Remember that from protection technology to logistics to legalities, there are things only a professional team is experienced and equipped to handle, so it makes complete sense to leave it to experts.
Do your research before 'homing in' to the right relocation team. Do some digging around on review sites, ask personal contacts for recommendations, announce your need on social media, examine credentials, compare testimonials, and finally, use your gut instinct to pick the right shifting partner for the job.
Avoid 'Rush Hour'. If you can help it, don't shift during the peak festive seasons. Be it traffic, manpower availability or logistics, this is a time when things are really 'stretched out'. And while there are relocation companies that are perfectly comfortable handling this kind of 'crunch situation', it's better to move when the 'rush' is a little less.
Get an estimate before you move. Yes, here's another common shifting mistake. Moving and packing can be a 'tricky game' when not addressed with a professional mindset, and there are players notorious for escalating the bill at every step of the journey. A good shifting partner, on the other hand, will share a clear quote upfront – one that doesn't carry hidden charges.
A shifting mistake many people make is to overlook the insurance angle. Since you are moving things many of which are important or 'valuable' to you, it makes sense to get them covered. And while choosing your insurance, read the policy with a fine-toothed comb to find out what is covered (and what isn't).
Do some cleaning. There could be several things in your home or office that you haven't been using lately or don't intend to use in the future. A relocation is a perfect opportunity to get rid of 'dead wood', so to speak (and make space for the 'next'). You can even combine your shift with a 'good move' and donate such items to charity. So take time out on a weekend to gather around with family or work members to sort and sift through all your 'stuff'. And keep only those that MUST move with you.
Factor in your kids and pets. They will need special arrangement and protection, and this is a joint responsibility between you and your relocation partner. You know them better (than the relocation team), so it is you who has to ensure that their specific needs – such as feeding and sleep timings – are not disturbed. On their part, the packer and mover should be adequately ready to make sure the relocation is as seamless and smooth to make sure you get all mandatory stuff of your kids and pets once you reach the destination.
Don't pay needless tax and tolls. Find out whether your city has special traffic routes or timings for special or large vehicles (which are used for relocation), and plan your move to take advantage of these rules. You can save a bundle this way. A good shifting partner, of course, this is something that they will take care of themselves.
Keep a vigilant eye on your 'valuables'. This includes cash, cards, Identities, legal papers, documents, fancy gadgets, expensive electronics, digital assets, jewelry, items of art, exotic items and things of a similar nature. While there are professional teams that are well positioned to take care of these two, it is a good idea to keep them with you and not put it with regular things.
Finally, the No. 1 'shifting mistake' – the temptation to scrimp. Like we mentioned, relocation isn't something you do every day. It involves your precious possessions. From loss to damage to accidents – even a small overlook or an honest error can prove costly. So this is not the right occasion to count every penny and try to save a few bucks by either trying to 'do it all yourself', or hiring the 'cheapest team' available out there. The right relocation team – even if they charge a little extra – is well worth it. Not only will they ensure that your belongings move without a hitch or scratch, but as 'equal partners' in your big decision, they will happily offload your worries and tensions, too.
Do these basics right, get a great shifting partner for yourself, and turn your 'move' from a potentially harrowing experience to one that's joyous at every step. And a precursor to memorable new beginnings.
You may be interested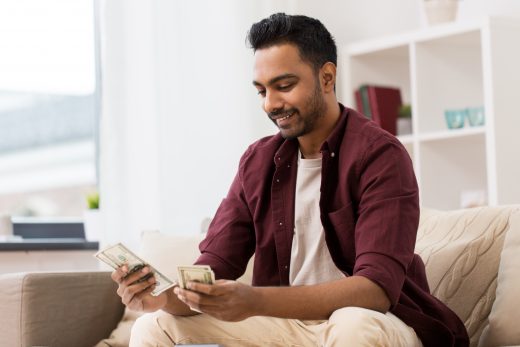 Lowest Price Challenge
0 shares183 views
Lowest Price Challenge
0 shares229 views
Pictures and Paintings for Moving
0 shares152 views
Pictures and Paintings for Moving
0 shares152 views
How to pack pictures and paintings for Moving
Preeti
-
Mar 12, 2019
One of the major tasks associated with packing is the packaging of pictures and paintings for moving. What you will…