Moving furniture may seem stressful. In fact, the shifting of furniture and other storage items is not as difficult as it might seem if you know what you are doing. You can also hire professional packers and movers to make the process ease.
Furniture often consists of parts connected in the final form. Before moving the furniture to store the parts should be undressed. This applies to shelves, light bulbs and potentially drawers. Shelf support pins should also be removed. Discretion can often be used to determine what should be dismantled and what can be transported in this state, but it is generally good practice to disassemble shelves, bulbs and other similar objects, as they can move during transport to the storage location and be damaged.
Collect packaging materials while moving furniture
It's a common moving myth that all you need to pack and secure your stuff are cardboard boxes, wrapping tape and moving blankets. While these elements will work, investing in a few additional materials will ensure the transition to a new home or transfer to the warehouse will be flawless.
Furniture for packaging
Before you pack anything, take the time to thoroughly clean and vacuum your furniture. Dust and other debris can scratch hard surfaces during movement. Cleaning furniture to protect furniture before moving also means that you do not drag unnecessary dirt to your new home.
Take a few minutes to remove the knobs, wheels or furniture extractions. Take out drawers from cabinets and desks and pack other items. This gives an additional storage space while lightening heavy furniture for carrying.
Learn to wrap furniture properly
Bubble wrap and plastic foils are the two best tools for safe carrying furniture. Use Bubble Wrap to protect delicate pieces of wood. To protect your upholstery, use plastic foil or specially designed plastic covers. Old blankets or blankets will work in the pinch. A good idea is also the use of corrugated board between wooden elements. This provides additional protection and helps to prevent scratches or scratches when the furniture is on the truck.
Also, do not forget to be careful when unloading a truck. Make sure that the path to each room is clearly marked for those who carry out. The less time we devote to finding the right place to put away heavy furniture, in order to protect moving furniture.
Have a placement plan
The way you place items in a truck is equally important; take the time to plan. It will help you and your superiors.
Begin by creating a wall of boxes across the truck. The boxes should be the same size, closed and sealed to prevent slipping. Choose the heaviest boxes that should not contain fragile items for this section. This will provide additional stability.
Conclusion:
Regardless of whether you hire professional packers and movers or do it yourself, Moving furniture should always be treated with caution when moving.
However, it is always good to hire professional packers and movers, and you can simply throw all anxieties.
You may be interested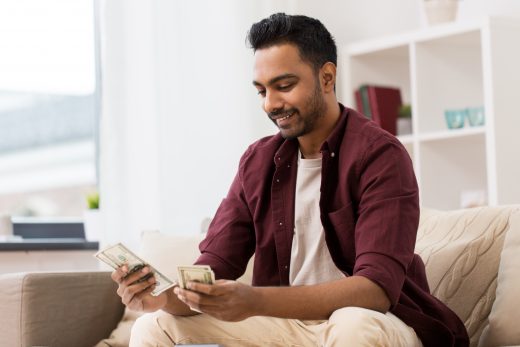 Lowest Price Challenge
0 shares183 views
Lowest Price Challenge
0 shares229 views
Pictures and Paintings for Moving
0 shares151 views
Pictures and Paintings for Moving
0 shares151 views
How to pack pictures and paintings for Moving
Preeti
-
Mar 12, 2019
One of the major tasks associated with packing is the packaging of pictures and paintings for moving. What you will…