Office shifting can mean a whole new milestone in your business journey. At the very least, it signals new beginnings, fresh morale, and higher productive cycles. A seamless and glitch-free relocation is the first step towards this new phase, or evolution, in your professional life. And it all begins with ticking the right boxes.
That's right. An office relocation is no different from any other project, and the wise therefore give it the importance and time that it deserves. The right planning, which includes finding the right office relocation partner, can ensure you complete the 'project' within the deadline, and with minimal disruption to work.
Here's a tip checklist you will do good to follow if you are considering shifting your office or workplace sometime in the future.
Decide the time frame
This involves finalizing – after due discussion and deliberation with all stakeholders – the approximate date and time when it would make the best sense to move. It is best to start with sufficient time in hand, to factor in last-minute ideas and changes. Creating a relocation calendar can make the entire experience more organized and simpler.
Assigning roles and responsibilities
Relocating the office can be considerably more cumbersome and complicated than, say, moving a house. It is recommended, therefore, that you treat it as a teamwork. Assign different people and teams to different aspects of your relocation – from creating a detailed list of inventories and items to taking charge of workstations to procure necessary licenses & permits to space management to time and calendar scheduling to reserving the loading docks & elevators before D-day to, well, everything in between.
Spread the word
To ensure that work can resume from Day-One in the new workplace, make sure you inform your clients, vendors, business partners, telecom providers, internet & digital associates well in advance. But don't stop there. Send out emails, messages, and reminders at regular intervals to double-check that the change has been noted at their end.
Ear-mark zones
Although the right office relocator will help you 'pack' your desks, cabinets, and equipment, you will have to commence the process in advance at your end. Doing this for the entire office at one go can cause work to halt or suffer. It can, therefore, be a good idea to break this up in 'phases' by cordoning off spaces or zones, one at a time. This way, while you are 'winding-up' operations in one zone, work can continue in another.
Manage your valuables
While the Packers and Movers will help you pack and organize all your belongings, it's best to take care of certain 'valuables' like important documents, legal papers, contracts, data and memory drives and portfolio assets yourself. Make sure they go into specially protected folders and stay under your watchful supervision at all times. You can assign this task to a trusted member of the team as well.
Plan your new space in advance
You don't want to land in your new office like a stranger in a no-mans land. For work to continue without breaks or hitches, it's important that you visit the new office several times in advance with team-mates to familiarize yourself with the premise's manager or owner and plan where and how the workstations, equipment, cabinets and visitor's areas will be laid out. You may also want to plan a welcome party for employees, clients, and associates.
Don't plan it alone – get help from an expert Office Relocation Partner
Shifting an office is a professional job best left to experts. Yes, your teams and colleagues can make the task considerably easier, but there's no substitute for the expertise of a tested office shifting partner. Do your research well to find the right packers and movers team – one that has considerable and specific experience in this area.
From making sure your expensive equipment and important work-items are shifted without a hitch or scratch to deploying the right vehicle fleet and on-ground teams to take care of every little detail of this very specialized job to even helping you save precious money and time by their knowledge of city rules, traffic routes and official processes, an office shifting expert – one with the right technologies, teams and work-ethics in place – can help you relocate much more than your office.
They can, more importantly, shift your worries, potential potholes and bottlenecks out of the way. And help you move, like a pro.
You may be interested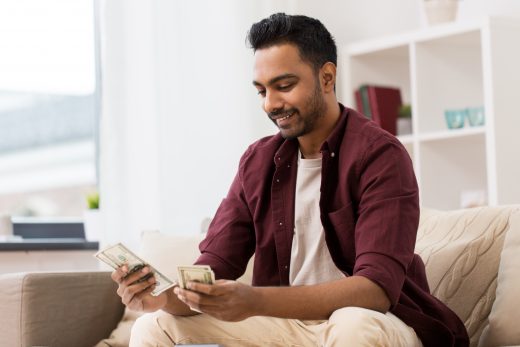 Lowest Price Challenge
0 shares183 views
Lowest Price Challenge
0 shares229 views
Pictures and Paintings for Moving
0 shares152 views
Pictures and Paintings for Moving
0 shares152 views
How to pack pictures and paintings for Moving
Preeti
-
Mar 12, 2019
One of the major tasks associated with packing is the packaging of pictures and paintings for moving. What you will…